コメント
(109)
【コメントまで移動↓】
supreme 17fw week5
海外(US,UK,FR) のレギュラー・リリース情報(国内は未定)

Week5 どれ買う~投票
・華麗にスルー (18%, 1,906 票)
・22,680 (16%, 1,704 票)
・5,400 (10%, 1,080 票)
・25,920 (9%, 966 票)
・29,160 (9%, 963 票)
・50,760 (7%, 749 票)
・7,020 (5%, 563 票)
・16,200 (5%, 533 票)
・6,480 (4%, 463 票)
・6,480 (4%, 428 票)
・8,100 (2%, 232 票)
・7,020 (2%, 225 票)
・9,180 (2%, 170 票)
・102,600 (2%, 169 票)
・12,960 (2%, 163 票)
・27,000 (2%, 163 票)
・12,960 (1%, 114 票)
・20,520 (1%, 114 票)
・34,560 (1%, 86 票)
・5,400 (0%, 50 票)
投票者数: 10,459

読み込み中 ...
Supreme®/Schott® Leopard Lined Leather Work Jacket
Custom fit Schott® cowhide leather work jacket with faux fur lining. Full zip closure with double welt hand pockets, rib cuffs and adjustable side buckles at waist. "Sacred Heart" pin included.
Supreme®/Playboy© Wool Varsity Jacket
24 oz. melton wool with satin lining. Snap front closure with leather appliqué on chest and piping on sleeves and pockets.
Pit Crew Jacket
Nylon with faux fur lining and full zip closure. Patches on chest and sleeve.

Quilted Arc Logo Flannel Shirt
All cotton flannel with quilted nylon lining.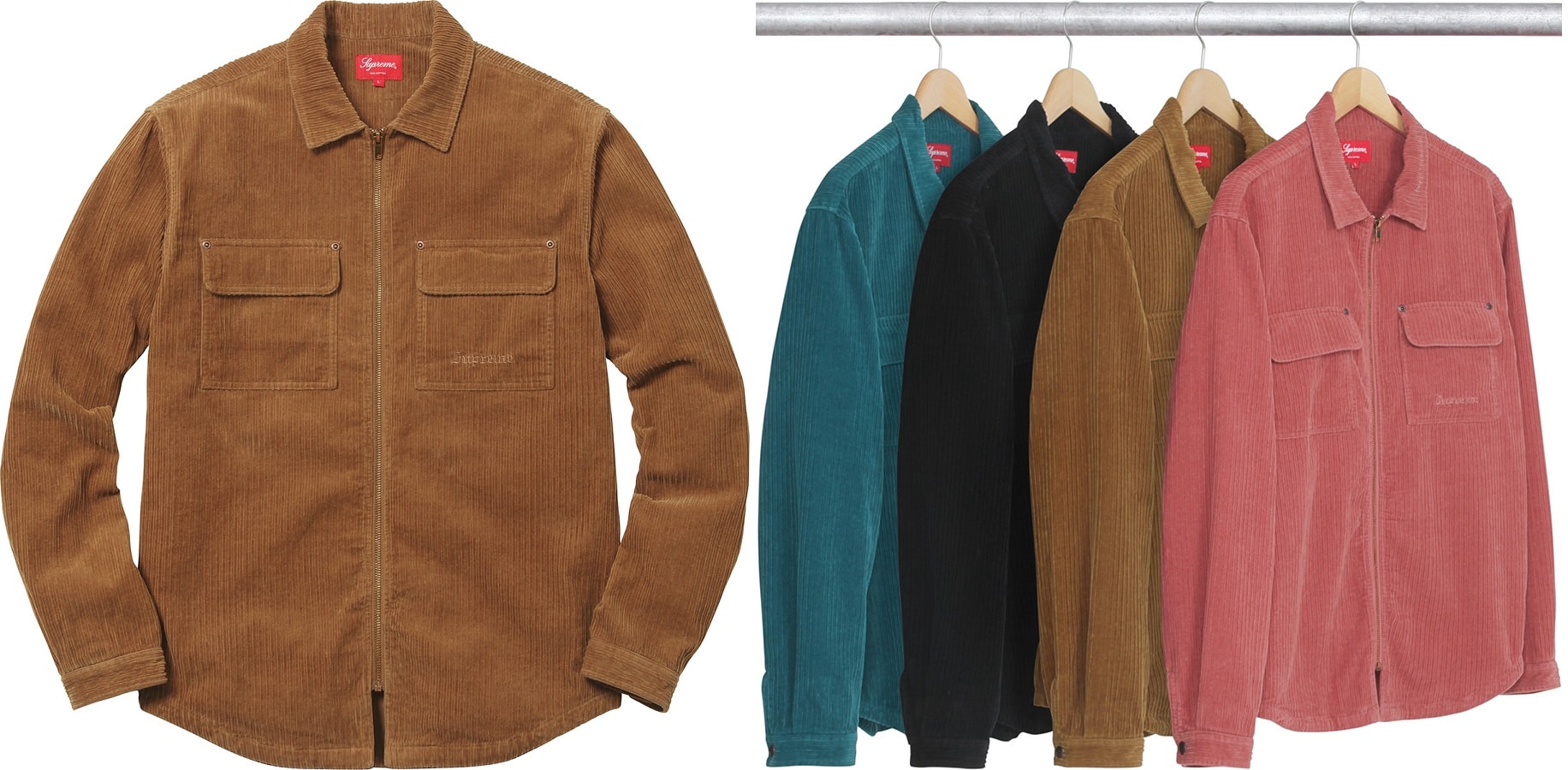 Corduroy Zip Up Shirt
All cotton corduroy
Cashmere Sweater
Hooded Waffle Ringer
All cotton

Overdyed L/S Top
All cotton jersey

2-Tone S/S Henley
All cotton heavyweight jersey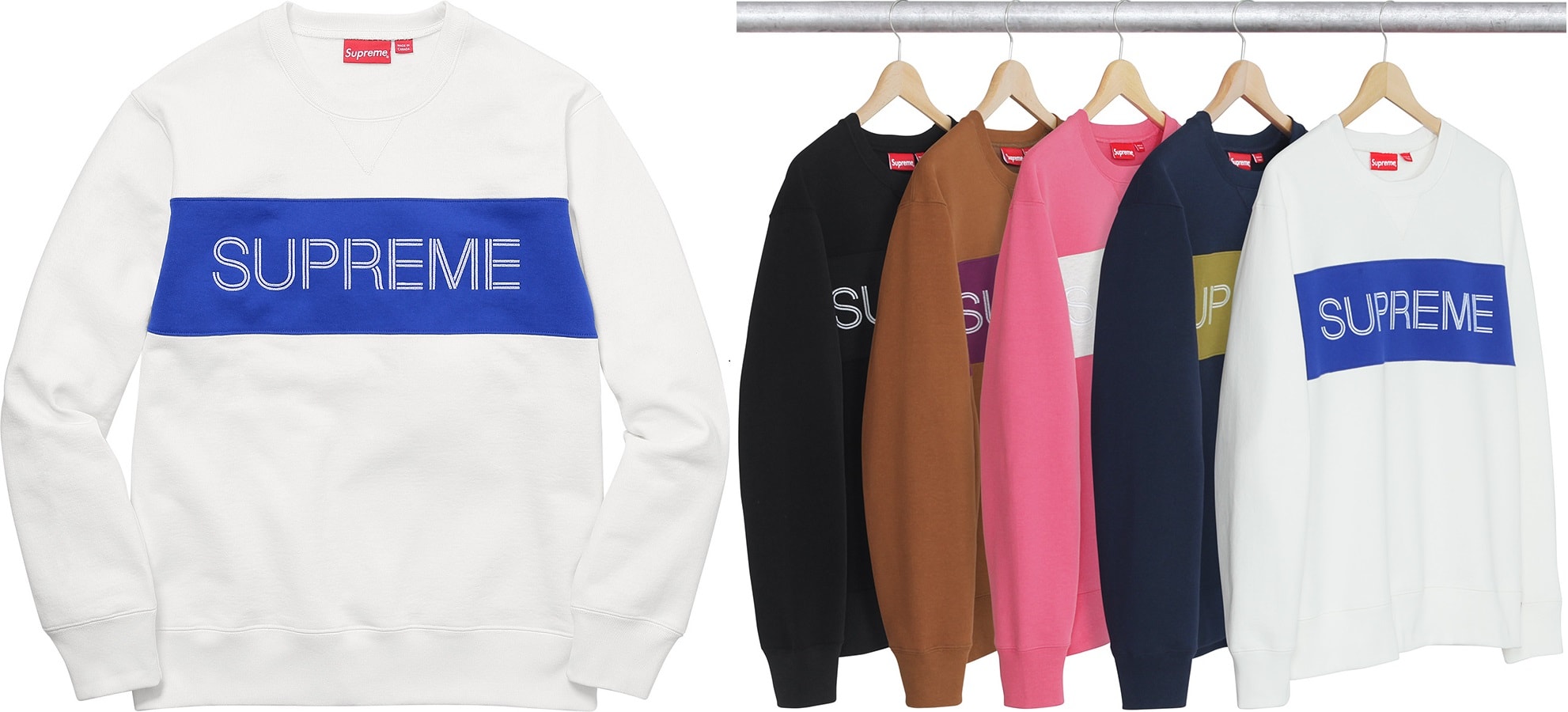 Zig Zag Stitch Panel Crewneck
Heavyweight cotton crossgrain fleece

Nylon Arc 6-Panel

High Protein 5-Panel

Zig Zag Stripe Beanie

Gonz Ramm Beanie
Supreme®/B&O PLAY by Bang & Olufsen® P2 Wireless Speaker
Bluetooth wireless speaker with leather carrying strap, rechargeable battery and USB-C cable charger. Up to 10 hours of play on one charge.
**********************************
※上記はすべて海外でのリリース情報
※国内リリース情報は未定